Healthy, happy employees
and lower healthcare expenditures.
Rather than working to find a better way of delivering dialysis, our solutions find ways to access kidney transplants sooner and avoid the cost and negative impact of dialysis altogether. We partner with brokers, benefits consultants, captives and self-insured employers to transform lives and greatly reduce healthcare costs from end-stage renal disease by creating opportunities for kidney transplants.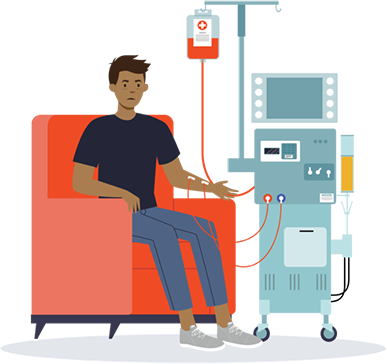 Employer with 16,200 covered lives
AFTER FIRST TWO YEARS OF OUR PROGRAM
5 transplants in
two years
Rejuvenate Kidney Transplant Solutions saves employers from ESRD costs by facilitating kidney transplantation before or soon after dialysis begins. We have saved employers $500k of dialysis costs per patient by transplanting their members sooner. Our co-founders' solutions have led to more than 15,000 kidney transplants and a Nobel Memorial prize, and we are now applying that innovative thinking to help employers implement new approaches to alleviate end-stage renal disease, saving lives and dollars.
RANGE OF EMPLOYER SAVINGS PER PERSON