Despite Sparking Kidney Exchange Revolution, Rejuvenate's Co-Founder Continues Pursuit of New Kidney Transplant Solutions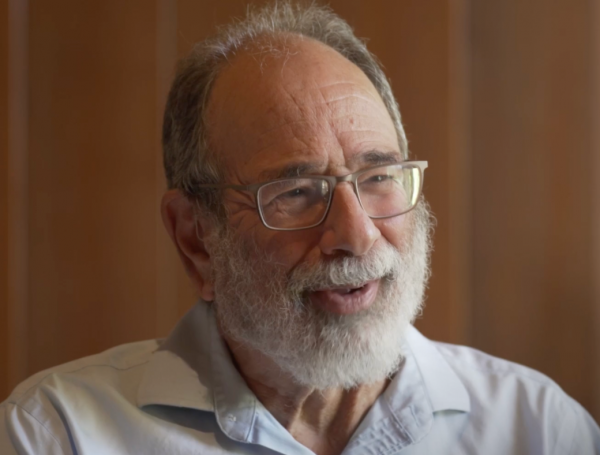 Today in the United States, more than half of the lifesaving kidney exchanges performed each year are done in non-directed donor chains. These chains begin with a living kidney donor who gives the gift of an organ with no expectations of return and no connection to the transplant recipient.
Al Roth, Nobel laureate and a designer of the market for kidney exchange, says it's a phenomenon he hadn't anticipated.
"When my co-authors and I started to write about kidney exchange, it was less clear to us than it is now what role chains would play," says Roth.
The evolution of kidney exchange
A simple kidney exchange, in which two incompatible donor-recipient pairs give kidneys to each other, is lifesaving but also difficult logistically. These "swaps" take place simultaneously, which means coordinating four operating rooms and four surgical teams.
"We do simple exchanges simultaneously because if we didn't, you might give a kidney to my patient and then, for whatever reason, I might not be able to give a kidney to yours," says Roth. "And you would no longer have a kidney to exchange in the future."
By contrast, a non-directed donor wants to give a kidney but doesn't care to whom. This donor creates a chain, not a cycle, with no need for a kidney in return.
"Starting a kidney exchange with a non-directed donor allows each pair to get a kidney before they give one, which is beneficial in the case that a chain is broken, which sometimes happens," says Roth.
Today, chains are a standard form of kidney exchange. It's also the way the most difficult to transplant patients often find their needle-in-a-haystack match.
"In this way, chains are very powerful," says Roth.
In 2019, more than 1,000 transplants in the U.S. were completed using kidney chains. Despite this progress, more than 90,000 people are still on the national transplant waiting list for kidneys, and some 500,000 patients with kidney failure are currently receiving dialysis.
"The problem is growing faster than the solutions, so we still need better solutions," says Roth.
Founding Rejuvenate Kidney Transplant Solutions
Today, Roth is helping his long-time collaborator, transplant surgeon Dr. Mike Rees, to build on the success of kidney exchange. Together, they co-founded Rejuvenate Kidney Transplant Solutions, an organization that is reimagining kidney care by helping patients find ways to access kidney transplants faster and avoid the cost and negative impact of dialysis.
"Right now, we have a pretty complicated system in which there is a lot of engineering involved in getting dialysis and transplants, in seeing nephrologists and transplant surgeons," says Roth. "Rejuvenate has a chance to further revolutionize the way transplantation is organized in the U.S."
Rejuvenate supports kidney disease patients at every step of their journey, from working with their personal physicians and recommending a transplant center to expediting referrals and evaluations and aiding in the search for living donors.
"The idea of Rejuvenate is that if we can talk to employers about how much better transplant is as health care – and also how much cheaper it is than dialysis – we can save more lives and also save money," says Roth.
If you are a benefits manager tasked with helping employees with kidney disease, know that Roth and his team at Rejuvenate can help. Schedule a call to find out how today.