Empowering benefits managers to save lives through kidney transplantation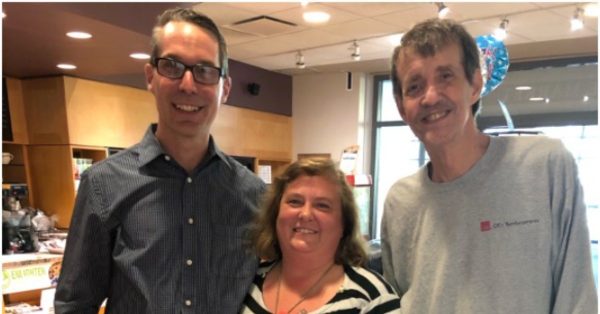 Alan Phillips knows firsthand the impact a benefits manager can have on the life of a person with kidney disease. In 2019, Phillips received a kidney transplant after his benefits director at Owens Corning, a global manufacturer based out of Toledo, Ohio, connected with the team at Rejuvenate Kidney Transplant Solutions.
"I feel better," says Phillips. "I'm no longer facing dialysis. I eat better. I do all kinds of things that I couldn't do before."
Phillips first discovered he had an inherited form of kidney disease, called polycystic kidney disease or PKD, in 2002. Over time, the disease affected every aspect of his life, from finances to missing out on quality time with his wife and daughter.
"We knew dialysis was next," says his wife, Tamara. "He was very, very close to that. Rejuvenate came at the perfect time. It was a miracle in our life."
Phillips was getting ready to start dialysis when he received a call from Rejuvenate. Rejuvenate helps cut health care costs and save lives by overcoming barriers to transplantation. The team analyzed the burden of chronic kidney disease on Owens Corning's budget and identified Phillips as a candidate for a transplant.
"Every employee matters," says Mark Snyder, former global benefits director at Owens Corning and current chief financial officer at Rejuvenate. "The goal of a benefits director isn't just managing health care costs; It's providing the best quality of care that you can for the employees."
Transplantation is widely recognized as better care and is also the least expensive care for kidney failure. It costs a third of what dialysis costs over time. Transplanted patients also live an average of ten years longer than patients on dialysis.
Phillips had been on the national transplant waiting list for three and a half years when he first connected with Rejuvenate. Seven weeks later, he was matched with a kidney.
"It's just unbelievable the change it's had on my life," says Phillips.
"Rejuvenate certainly performed beyond what I was expecting," says Snyder. "The gratitude from employees who received a transplant and their family members was just overwhelming."
Learn more about how Rejuvenate can help your team by scheduling a needs analysis today.