Health to Hope: A supportive approach to saving lives
A new health and wellness program for transplant candidates and patients
Health to Hope - a supportive approach to saving lives
Health to Hope supports individuals in their journey to kidney donation and transplantation. During the evaluation process, an individual may not fit the eligibility criteria to be waitlisted for a kidney transplant.
Once an individual does not meet kidney transplant evaluation requirements, they have limited to no opportunities to receive a lifesaving kidney, which leaves them to progress in CKD and prolongs dialysis treatments.
Health to Hope works with these individuals to ensure physical and mental health barriers are no longer an issue, leading to successful evaluation outcomes which result in waitlist approval and, eventually, lifesaving transplants.
The average cost of end-stage renal disease with dialysis is over $235,000 per year. Health to Hope is here to cut that cost.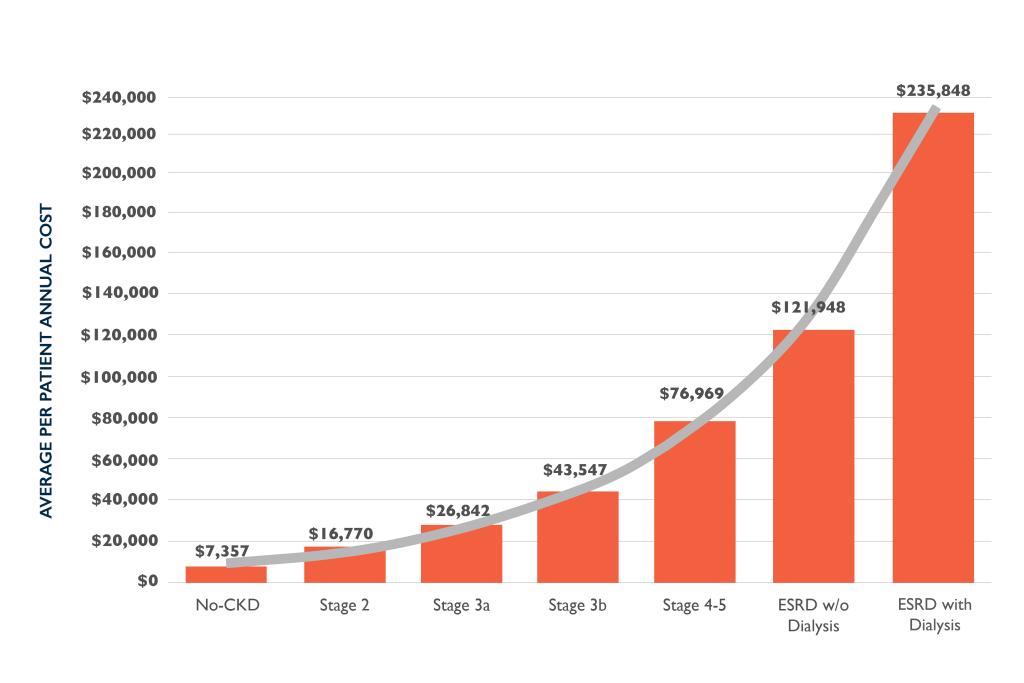 Health to Hope solutions support patients through their donation and transplantation journey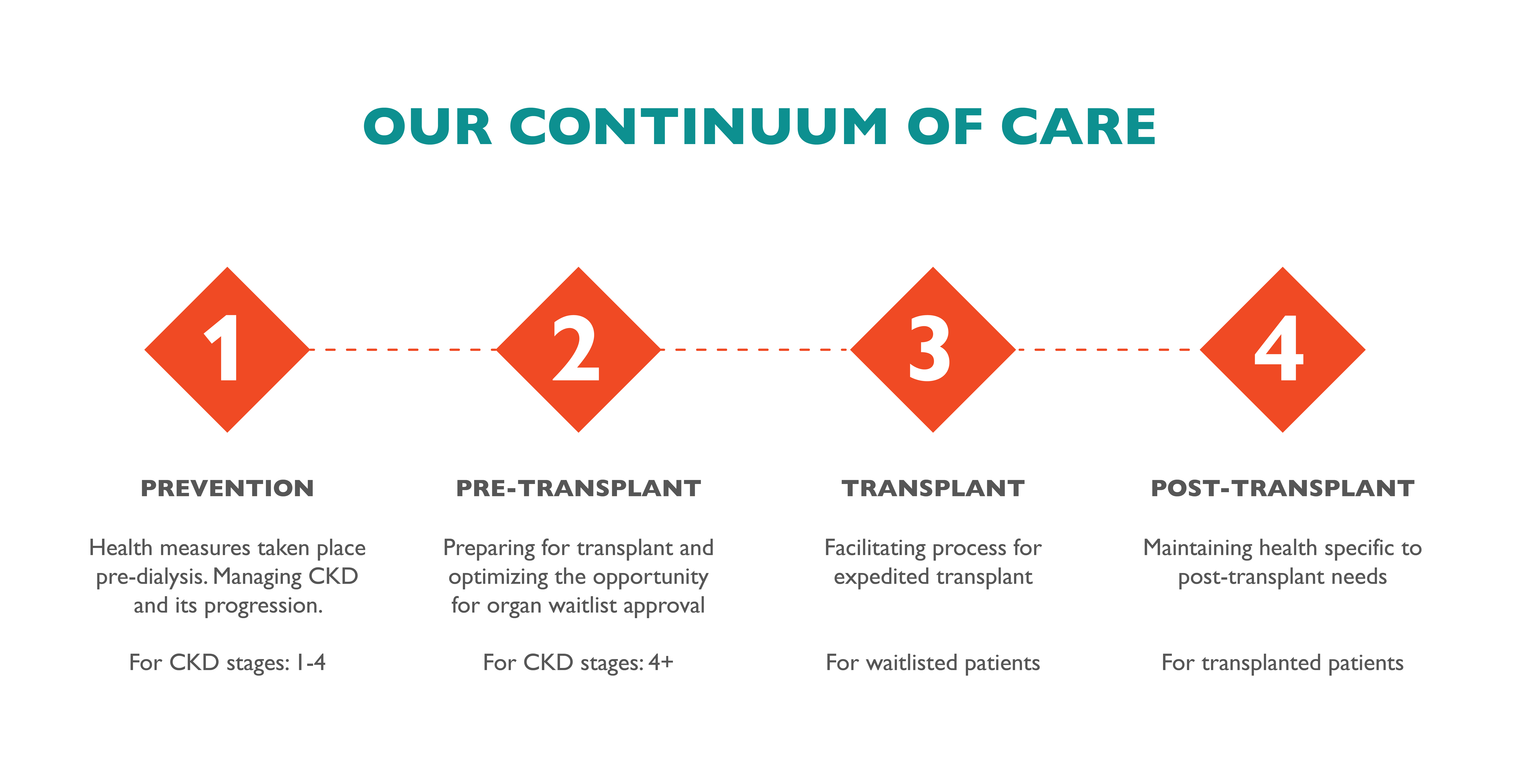 Our comprehensive program is helping employers and patients:
• Manage chronic kidney disease to avoid progression
• Preparing individuals for transplant or donation approval
• Maintain health of transplant survival and patient health
Interested in learning more?
Learn how Health to Hope helps save lives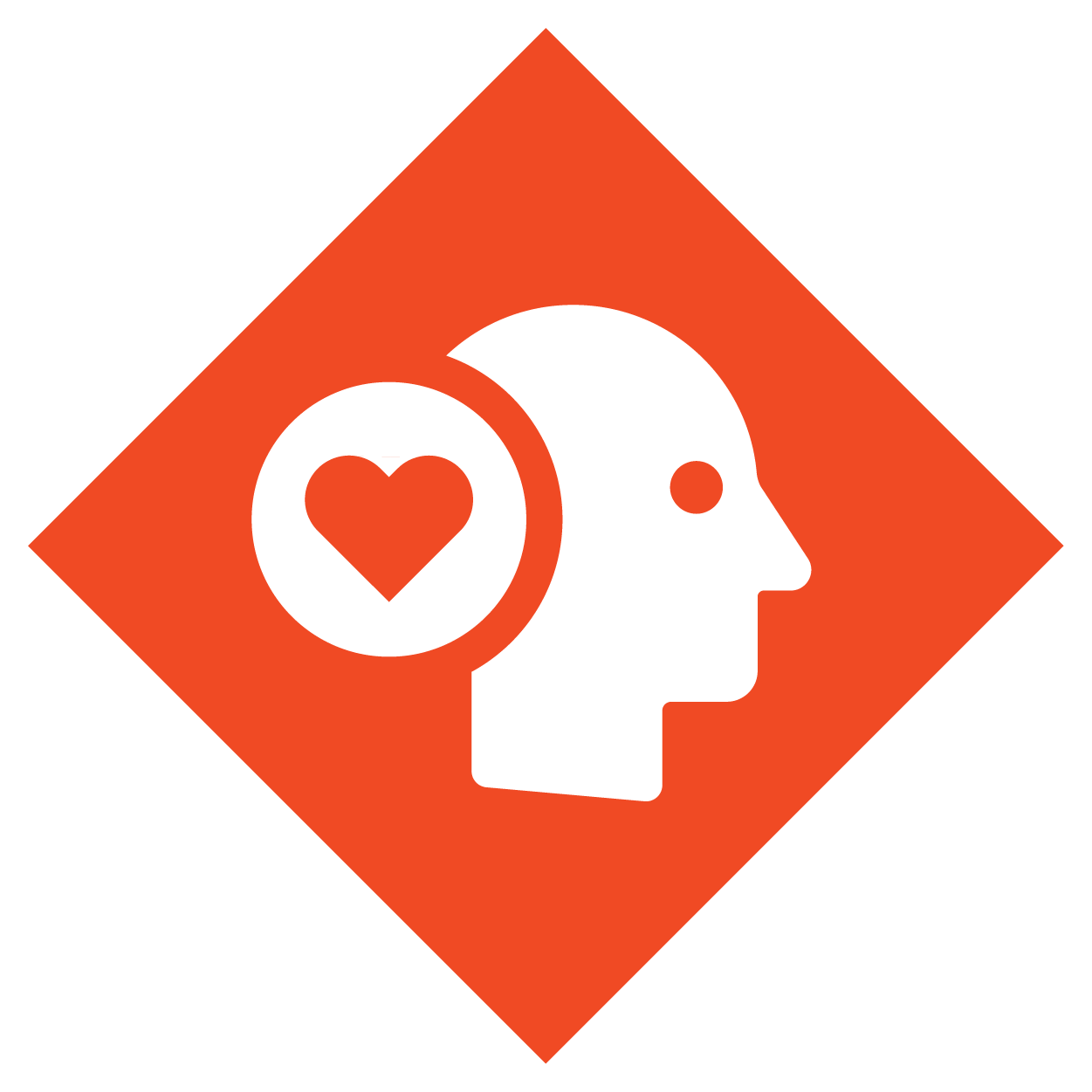 Mental Health
With mindset coaching, we impact the health and wellness of one's mind to navigate the overwhelming journey of chronic kidney disease and transplantation.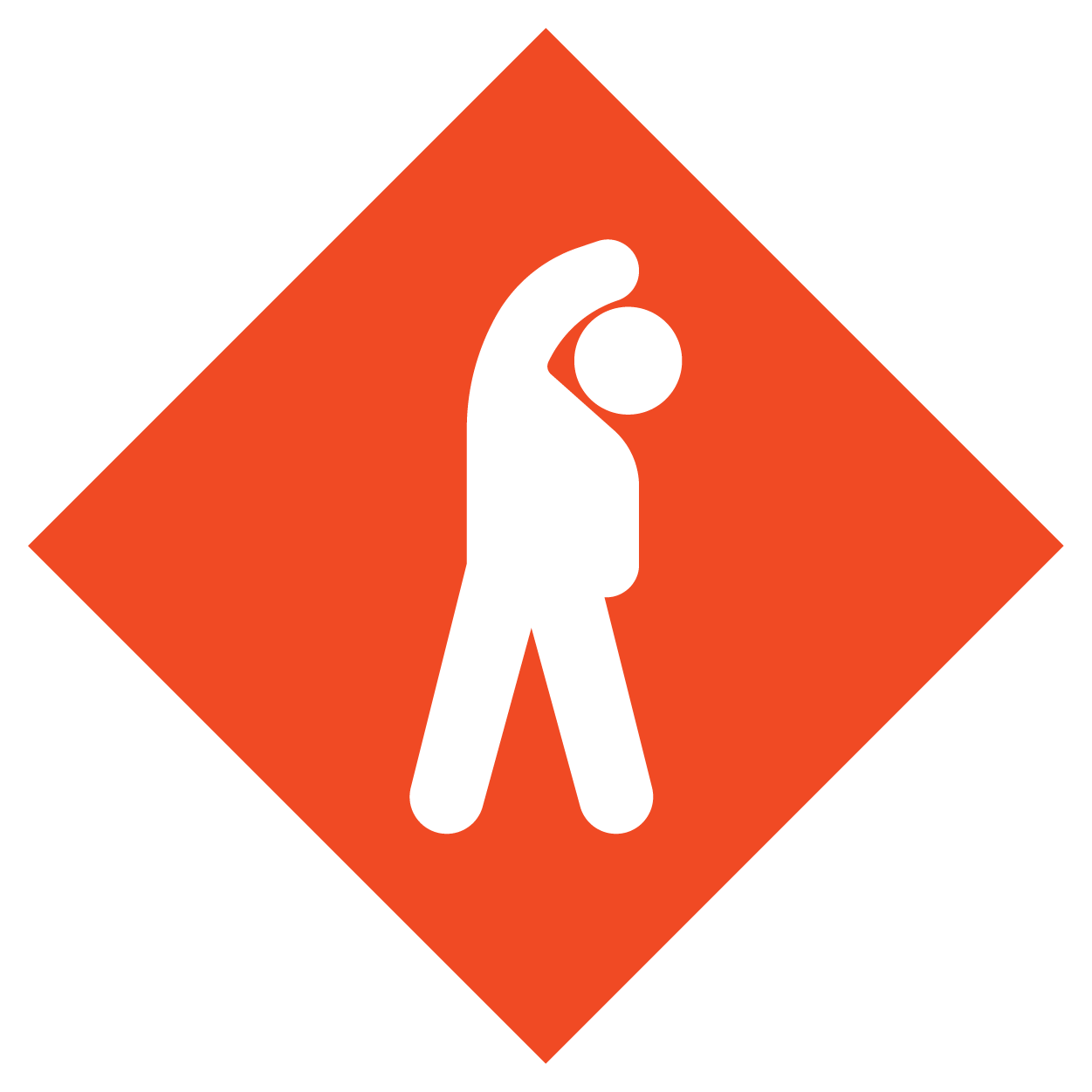 Physical Health
Our fitness coaches provide personalized solutions to combat physical co-morbidities that hinder access to transplant listing or reduce post-surgical success.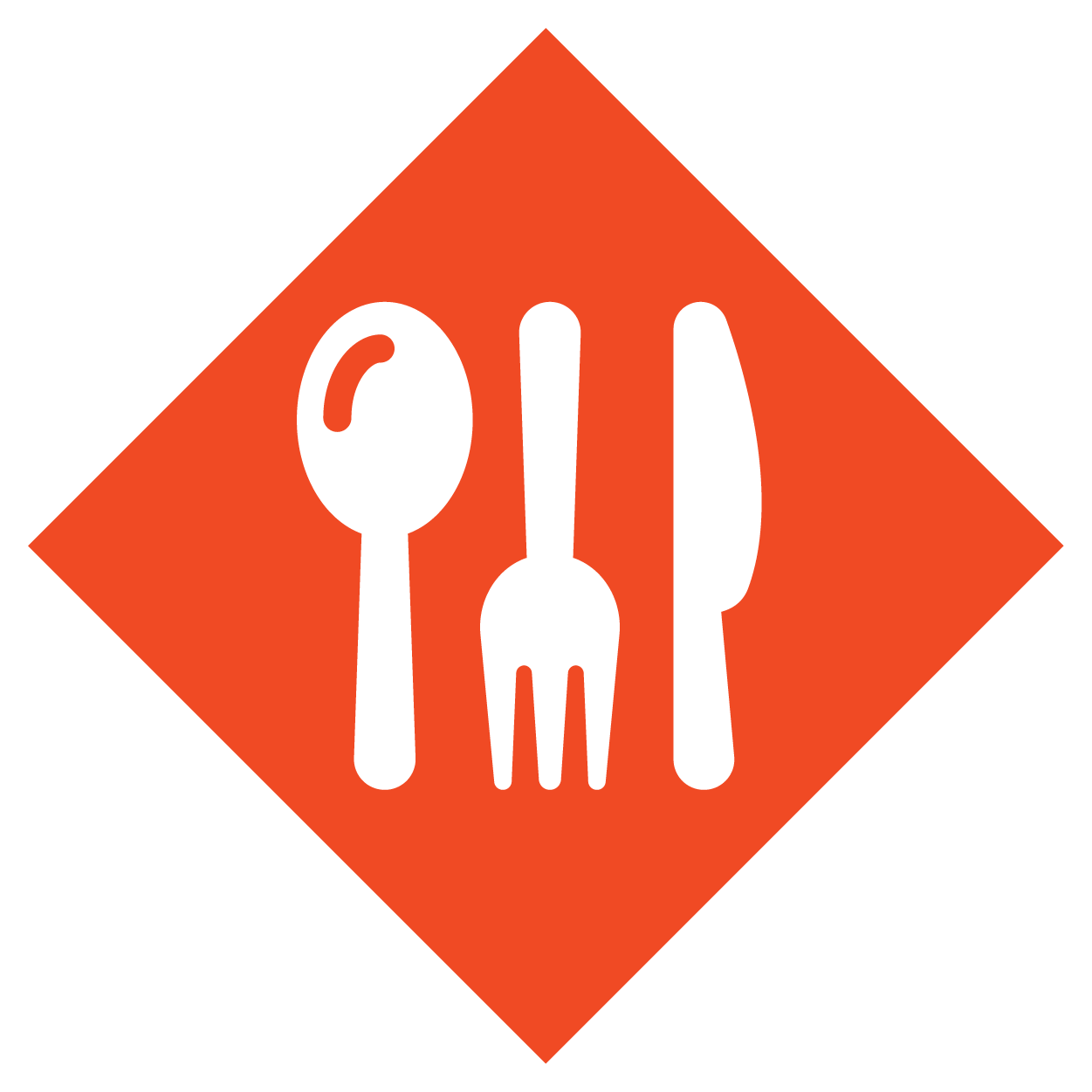 Nutritional Health
We provide nutritional guidance and resources to help clients slow the progression of chronic kidney disease and improve pre- and post-transplant success.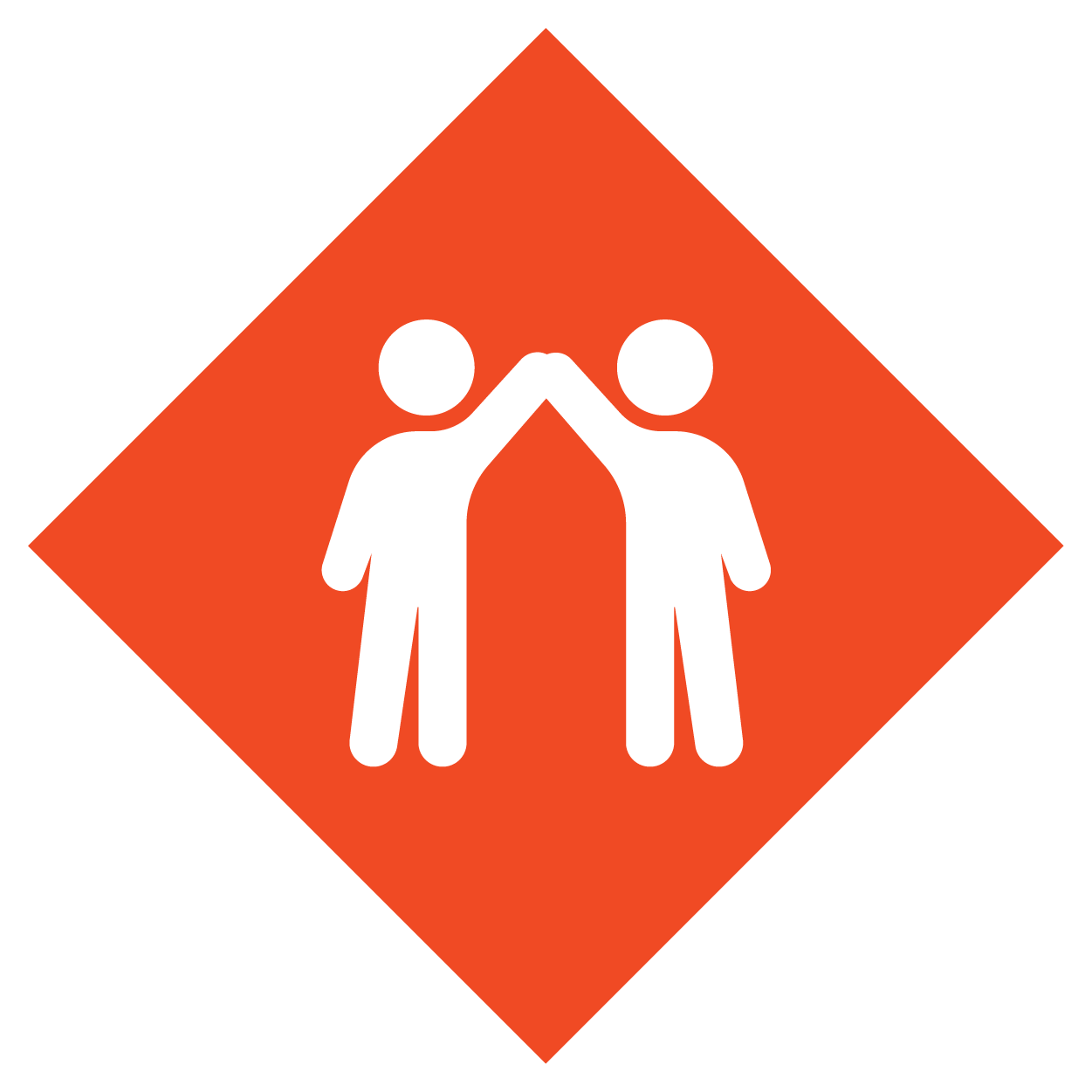 Transplant Health
Transplantation is complex. Our professionals have deep experience in transplant care and provide clients and their families help and resources all along the journey.
Rejuvenate's Health to Hope team curates individualized health and wellness plans to help make transplantation happen. This journey focuses on physical and mental health with professional coaches leading wellness sessions and monitoring progress. With Rejuvenate oversight, journey support is given to the coaches and patients to determine timeframes for waitlist evaluation.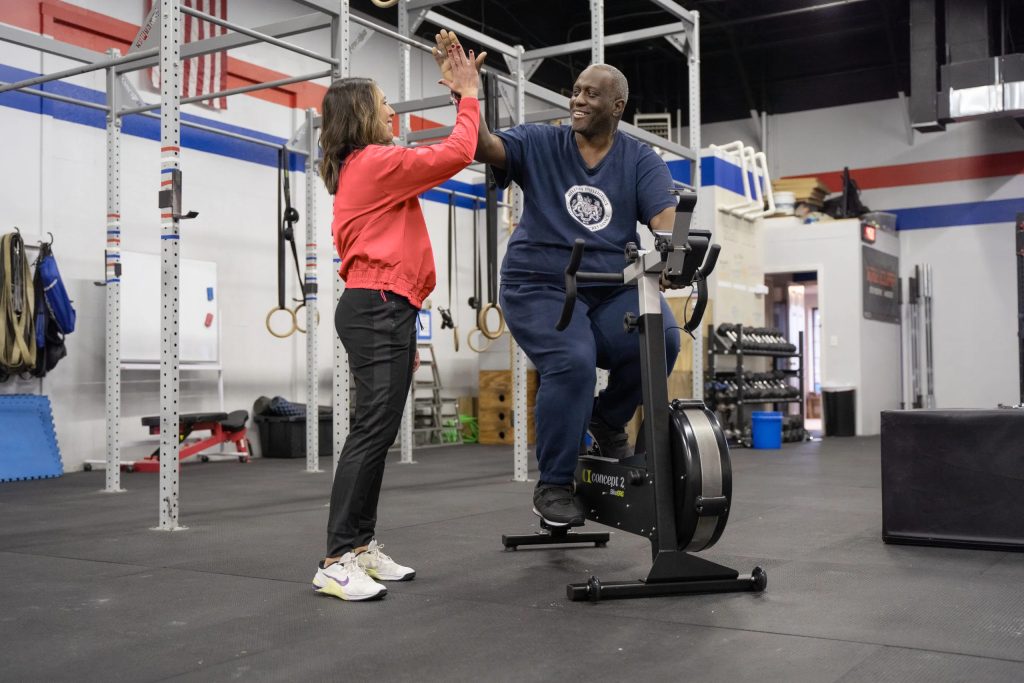 Our proactive team works together to help you achieve your goals
Our talented and passionate team works literally hand-in-hand with our clients to reduce physical, emotional and system barriers to transplantation. Each coach has years of experience delivering expert guidance, and is also specially trained in the donation and transplantation process. This unique combination of skills helps our clients meet their goals to achieve waitlist designation, so they can take the next steps in their journeys.
Susan Rees, RN, BSN, has a passion for using innovative solutions to improve the lives of patients and give them the gift of more time with their families. Susan has over 25 years of experience helping to save lives through organ donation and transplantation. She is a registered nurse with an additional Bachelor of Science in nursing from Mercy College of Ohio and the University of Toledo. She has participated in clinical research, published abstracts, and co-authored a case study and numerous transplantation journal articles. As co-founder and chief clinical officer at Rejuvenate, her goal is to get people back to their families and their lives. "The employers we're working with truly want the best for their employees, and that's what Rejuvenate can provide. We're a concierge service giving patients their own, personal guide of the medical field."
Deanna Bauman has impacted countless patients and families through her dedication to saving and enhancing lives through fitness. With her infectious optimism, she leads a team of coaches that mentors kidney donors and recipients to lead healthier lifestyles. Utilizing fitness methods and sound nutritional guidance, she helps others achieve greater health and wellness, with an overall goal to increase the number of successful kidney transplants.
Deanna is a certified personal trainer who has been involved with CrossFit since 2014. She has additional certifications in aerobic capacity and is a CrossFit Level 2 coach. Deanna thrives on helping people cultivate better lives and finds joy in sharing in her clients' "aha!" moments. 
Jessica Cahoy has coached thousands of people on how to improve their eating and workout habits, not only to improve their lives but also to eradicate chronic diseases. She first discovered her passion for health and fitness while balancing simultaneous careers in competitive CrossFit and nursing.
While serving as a nurse, Jessica gained experience with gastrointestinal diseases, urology, orthopedics, neurology and Level 1 trauma centers. While she enjoyed serving others, she found herself facing an internal battle of wanting to follow doctors' orders by administering routine medications, yet also recognizing how diet and exercise were overlooked as effective and less invasive options. Through her experience with CrossFit, she became well-versed in proper nutrition and exercise to build strength and endurance and eventually made the career leap to serving as a life coach.
Sandy Flick believes so strongly in Rejuvenate's mission that she came out of retirement just to be a part of it. As a transplant coordinator for nearly 20 years, Sandy cared for over 1,600 transplant patients and helped train at least 17 transplant coordinators.
Sandy's nursing career began when her children started school and she was looking for a way to help her father, who was ill. She soon realized her love for nursing, and it wasn't long before she found herself on a renal transplant floor. From working directly with doctors in a clinic and managing labs to helping patients medically, physically and emotionally, there isn't a side to transplantation that Sandy hasn't seen. She loves how a kidney transplant can improve a patient's quality of life and the gratitude each person has for their lifesaving gift. Now serving as a transplant educator for Rejuvenate's Health to Hope program, Sandy enjoys sharing her deep knowledge of the transplant process to help even more patients access lifesaving kidney transplants.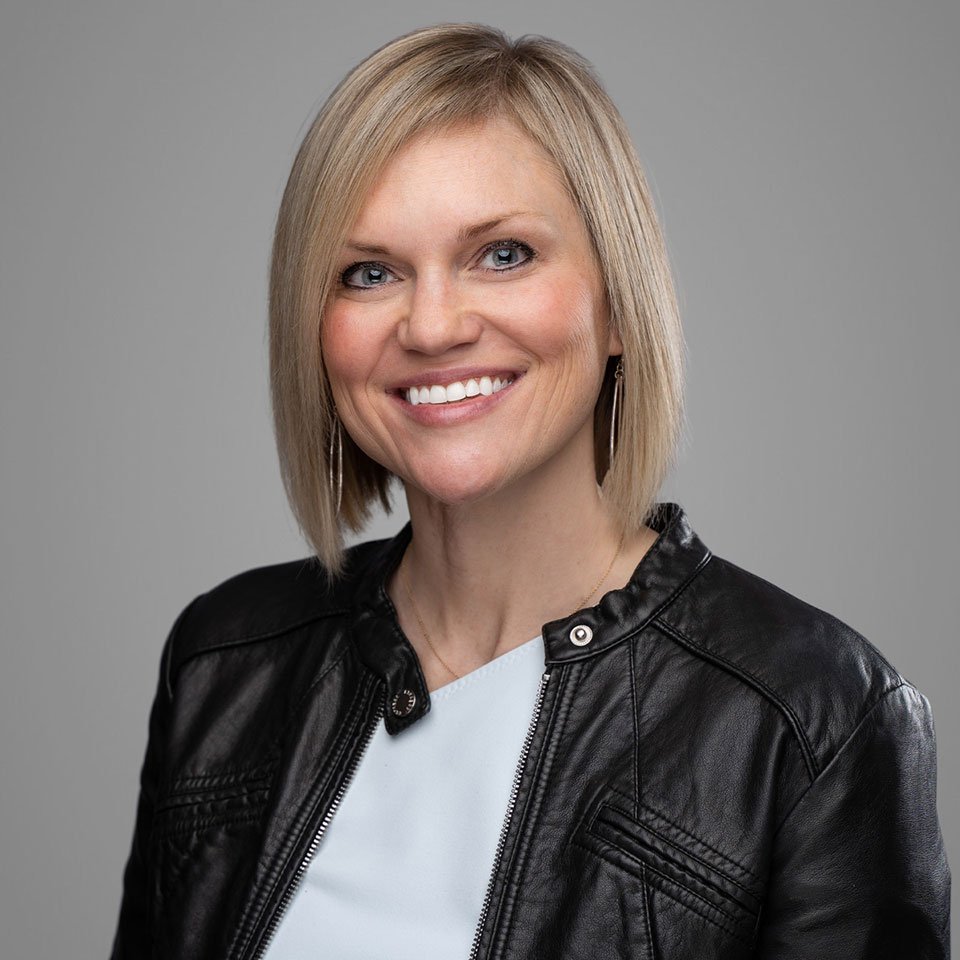 Natalie Simmons is known as the fearless administrator who keeps everything organized and running smoothly. In this role, Natalie handles a million tiny details each day. She also assists with the coordination of various activities, meetings, conferences and workshops. Natalie earned her bachelor's degree in early childhood education from Bowling Green State University in Ohio. She taught kindergarten for four years before serving another four years as director and administrator of a childcare center. Natalie says everyone on the team at Rejuvenate brings something to the table. "I can't say enough things about the people we work with. When you come into contact with our employees, whether you're a benefits director or a patient waiting for a lifesaving kidney transplant, you can expect welcoming arms."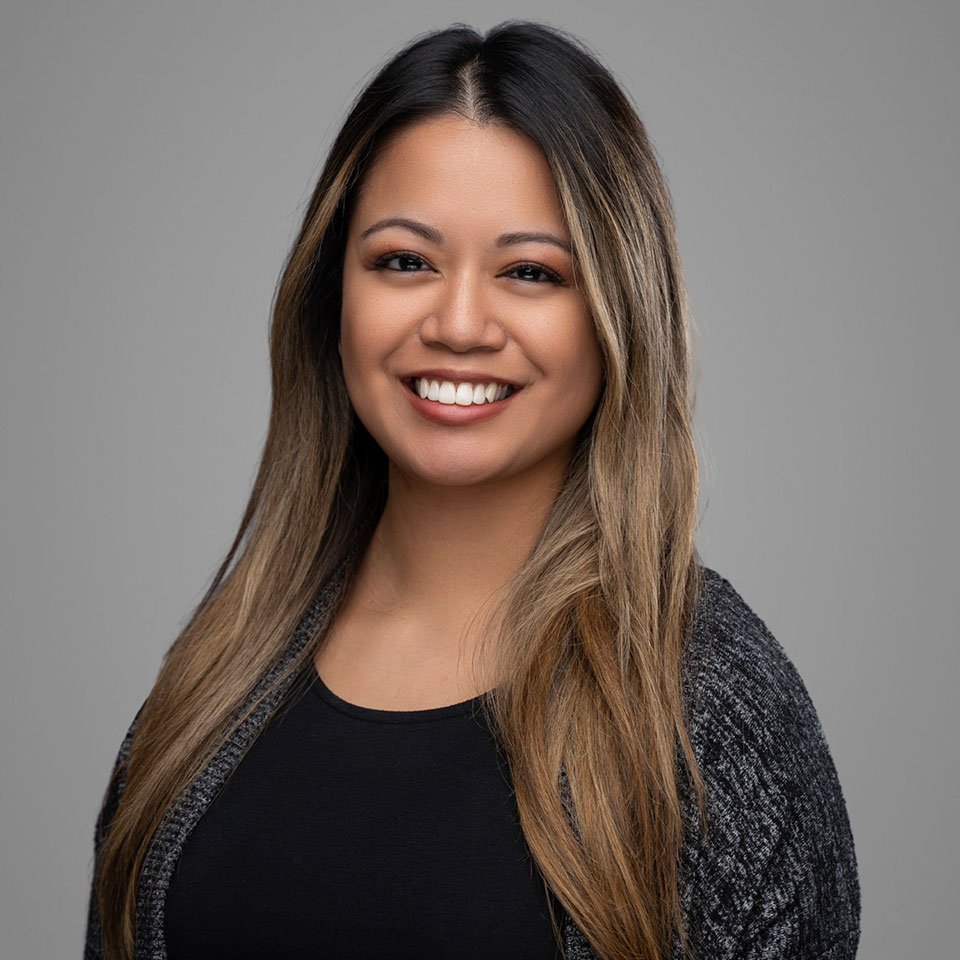 Rizza Loveranes brings a positive outlook and over four years of experience in organ and tissue donation. Rizza started her career at an organ procurement organization with a primary focus in tissue recovery administration before transitioning to a quality and regulatory affairs position. She holds an undergraduate degree in healthcare administration from the University of Nevada Las Vegas and a Master of Business Administration with a focus in executive leadership from Ohio University in Athens. Additionally, Rizza holds designations as a Certified Tissue Banking Specialist through the American Association of Tissue Banks and a Certified Quality Internal Auditor through the American Society for Quality. Through passion, teamwork and innovation, she believes we can all help end the wait for lifesaving organs. "To be able to witness transplantation and impact change in someone's life has been gratifying and fulfilling."
Mindy Black
Director of Mental Health
Mindy Black, BS, Certified Life Coach, has a passion for helping people thrive in life.  Mindy helps create a safe space for Rejuvenate's clients to be able to acknowledge, honor and navigate through challenges on their path to more abundant living.  Mindy has a Bachelor of Science, with an emphasis in psychology. She has worked in healthcare for the past 20 years, first as a radiology technician in sports medicine and then as a licensed massage therapist. Mindy is especially skilled with the intersection of mind and body, or more specifically, how emotions affect the physical body and vice versa. She has been coaching patients for the past 10 years and has a special connection to those who are experiencing chronic kidney disease or have received a kidney transplant.
Since joining the Health to Hope team, Silas P. Norman, MD, MPH, has enhanced the program with his creativity and passion for educating and caring for people with CKD and kidney failure. Board certified in Nephrology, Dr. Norman serves as a clinical professor of Internal Medicine at the University of Michigan and a transplant nephrologist at UM's Transplant Center, where he is a co-medical director of kidney and pancreas transplantation. He is also the director of the Kidney Transplant Outreach Clinic and the Taubman Transplant Multi-Disciplinary Ambulatory Care Clinic at UM. Dr. Norman has focused his research in kidney transplantation in patients living with HIV, improving access to transplantation for underserved populations, and examining how physical function and frailty impact access to transplants for older candidates.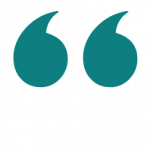 We are thankful that
Owens Corning partnered
with Rejuvenate Healthcare.
The kidney transplant
has added years to
my husband's life.
Theresa
We give you health, so you can give others hope.
how Rejuvenate's Health to Hope program can help.