Options Exist Beyond Dialysis or Waiting for People with Kidney Failure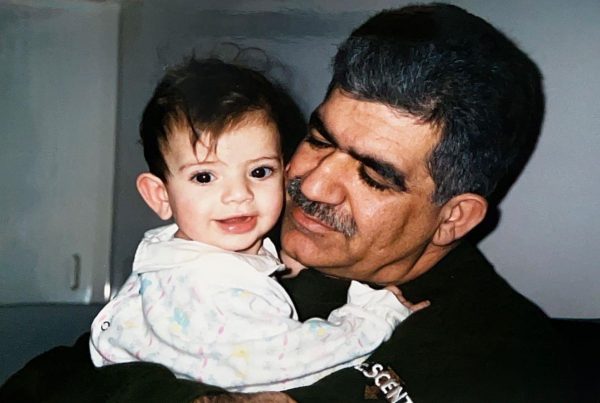 Throughout my personal and professional experience with kidney disease, I've observed patients and families in a state of despair. They feel as though no options exist beyond dialysis or waiting patiently – sometimes for years – for the call that leads to a kidney transplant.
What I wish more of us knew is that there are options, and thus, there is hope.
My late father, Manny Karcho, was a two-time kidney transplant recipient.
His first transplant was from his sister, Hanna, whose lifesaving gift served him well for 33 years. I was born nine years after his surgery, which makes me a living product of the life organ donors bring into this world when they choose to sign up as a donor or pursue living donation.
My father's second transplant was from a deceased donor hero, whose soul my family prayed for deeply throughout transplant, after surgery, and still to this day. The donor's gift allowed my dad the opportunity to walk me down the aisle on my wedding day!
After losing my father, I, like many others, fought my grief and tried to block it out. I felt as though it made me weaker and that I needed to be strong to show up for the living who are still suffering on dialysis. What I've come to realize is that while I may feel crazy for continuing to be sad, it would be crazier if I wasn't sad. I lost someone who gave me life.
Furthermore, I can use my sadness as fuel to continue to push for increased access to better kidney care. In recognizing this, I'm now happy to say that I'm sad. Weird right – happy to be sad? I'm hoping that, with time, the grief will become less scare the less I fight it. My grief reflects the love I have for my father, and it will propel me forward as I strive to help people access kidney transplants sooner.
While serving as an advocate for my father, I met an incredible group of people that does exactly that. Rejuvenate Kidney Transplant Solutions is an organization that reimagines kidney care by expediting the path to transplant and helping avoid the cost and negative impact of dialysis. The team at Rejuvenate works to shine a light on the complexities of the transplant system while making it better and more accessible to all.
If you would like to learn more about how Rejuvenate can help your employer expedite the path to transplant for employees and dependents who are suffering from kidney failure, visit RejuvenateHealthcare.com. I've seen firsthand how they are providing more options, more hope and saving more lives.
Briana Piazza's passion for kidney transplantation began at birth. Briana's late father, Manny, received his first kidney transplant nine years before she was born, which means she owes her life to kidney transplantation. Her ultimate goal is to empower patients, families and employers who are dealing with and experiencing end-stage renal failure.