Rejuvenate: The Call That's as Good as it is True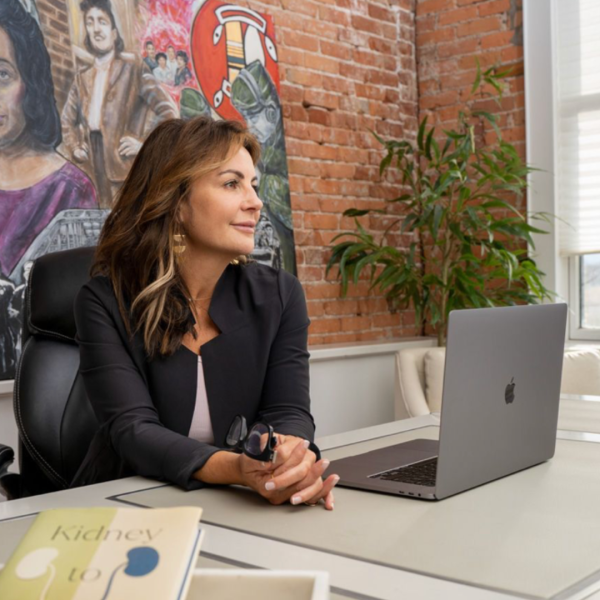 Susan Rees knows her pitch can sound too good to be true.
When Rees makes a cold call to a person suffering from kidney disease, she identifies herself by name and explains she's from Rejuvenate Kidney Transplant Solutions, an organization dedicated to helping people expedite their path to transplant.
"I explain that the person's employer partnered with Rejuvenate to help bring them better care for their kidney disease," says Rees, who serves as Rejuvenate's chief clinical officer. "Then I ask if they have time to discuss the details."
Rees says she's quick to emphasize that Rejuvenate offers a concierge service that works in tandem with a person's medical team to limit the time spent on dialysis or even bypass it altogether.
"We're not here to take away any medical relationships you already have established," says Rees.
She knows how important those relationships can be. A nurse for the past 30 years, Rees has been in the field of transplantation for more than two decades. Sharing knowledge about the transplant process is her passion.
"It started in the clinic when I would see patients who were desperate to get off dialysis and have a second chance at life, but they didn't know how to navigate the transplant system," says Rees. "Most think they have to be evaluated at a nearby transplant center, but there are other options. The information is out there, it's just hard to find if you don't know what you're looking for."
Through her work with Rejuvenate, she's trying to change that.
"My dad died from cancer when I was in my young 20s and there was no way I could give him a second chance at life," says Rees.
It's often different with kidney disease, she notes, because you have an opportunity through transplant to restore an individual's life and family.
"I feel as though I missed out when I lost my dad at a young age," she says. "So, if I can give another daughter more time with her dad by providing options and expediting the path to transplant, that's my goal."
For Rees, each new journey to transplant begins with a phone call. While her pitch might produce a healthy dose of skepticism at first, she says it typically doesn't last long.
"After the initial call, they may want to talk to their loved ones about it," says Rees. "But then, we reconnect."
Rees and her team at Rejuvenate apply their personalized, proprietary care navigation process to help people access transplants sooner and avoid the cost and negative impact of dialysis. To learn more about how they can help your employer do the same, contact Rejuvenate today.