Learn more about how Rejuvenate helps
employers reduce expenses and save lives
Gain control over healthcare expenses
Using our data-driven process, we identify your kidney failure patients early and get them transplanted faster, resulting in cost-savings and healthier, happier employees.
Kidney disease is very common
and hugely expensive to treat, costing self-insured employers millions of dollars each year.
1 in 7 Americans has chronic kidney disease and 96% in the early stages aren't even aware of it.
As CKD progresses, patients need dialysis or a kidney transplant to survive. Sixty percent of patients die waiting for a kidney.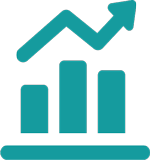 Risk-bearing organizations pay for the first 33 months of kidney care. Costs to employers can be over $500k per person.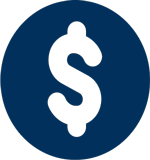 The cost of transplantation, immunosuppressant drugs and associated care is roughly 1/5 the cost of dialysis.
We overcome barriers, save lives and reduce healthcare spend.
Prior to Rejuvenate Healthcare: 16,200 covered lives, 0.8 transplants per year, Spending $2.2 million annually on dialysis
First two years results: 5 transplants in two years or 2.5 per year - threefold increase, Savings $1.4 million
about how Rejuvenate can help.